By: Cosmos
Updated at: 2022-02-28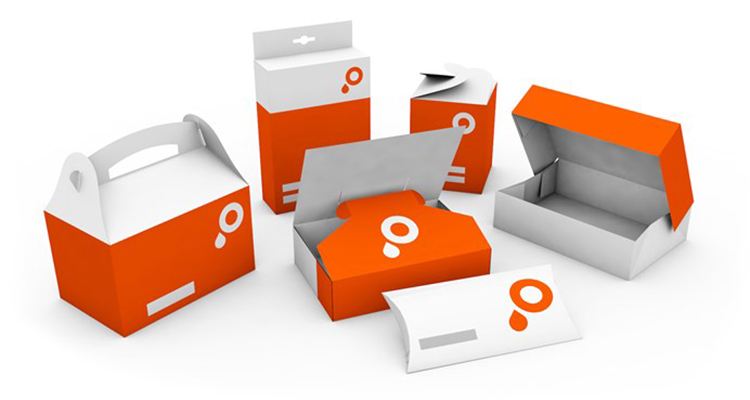 Your product packaging is a crucial component of your brand's image. Without the right packaging, your perfectly designed product will just sit on the market shelves. To make your product stand out from the competition, you need to put it in boxes that the consumers can't ignore.
  Most brands get misguided into believing that good packing means over-the-top packaging. While it might be true in rare instances, it definitely is not factual generally. Distinctive and sophisticated packaging that portrays the right brand image is much more significant than flashy wrapping that does not convey the right messages. What you need to figure out is the message you want to be associated with your brand and the best packaging to impart it. You should always take help from major packaging brands such as MK Printing Ads to pick the most suitable packaging designs for your brand.
  However, drawing customers is just one of the major roles of packaging. Here are:
  Five Roles Of Packaging:
  1. Express brand identity and its position in the market and help differentiate the product in the crowded market of today.
  2. Build relationships between the brand and the end-users and continue to communicate the brand message to the consumers.
  3. Make the necessary information easy to find and answer all questions that customers might have related to the product, its use, nature, and competitive edge.
  4. If you're selling through a channel where your consumers' the first interaction with your brand is through the packaging, you need to ensure that the packing convinces them to buy your product.
  5. Protect the product from the moment you pack it to the minute it arrives at your customer's hand.
  To build the right brand image in your customers' minds, your packaging strategy must have the following components.
  Six Components Of Good Packaging:
  1. Brand purpose:
  The purpose of your brand is at the very core and you must communicate it clearly in your brand packaging. The boxing should be precise and specific, and it should tell your customers of your promise and the things that make your brand better than your competitors.
  2. Brand message:
  Your packaging should not convey a message that is totally against your ethos. If you advertise to your consumers on social media and mainstream media that your brand is organic, your packaging should reflect this.
  3.Emotions:
  For your wrapping to appeal to customers, it must build an emotional connection with them. Packaging that creates a sense of belongingness for your customers, is more likely to make them happier and increase the likelihood of them buying your product again.
  4. Attractive packaging design:
  While your brand image does not revolve around flashy wrapping, it does help to have unique packaging that can turn heads. Therefore, your boxes/wrapping should have an attractive design to convince buyers to buy them.
  5. Flexibility:
  Your packaging needs to be adaptable to the changing conditions of the world and the societies you are operating in. It is unlikely that you will be successful with the same product packaging in another country, which you have used in your own state.
  6. Employee involvement:
  Employees are a crucial part of any business and an enterprise that neglects or abuses them can never be popular with the masses. Make sure, your packaging has some lament of your employees' involvement in building it.
  How To Design The Perfect Packaging For Your Product:
  1. Identify the main qualities of your product:
  To design attractive packaging, it is vital to know your product and its key characteristics. Once you know all the details and requirements of your product, create a packaging that would fulfill those requisites.
  2. Know your target:
  It is imperative to understand your customer base to identify the type of packaging that would appeal to them. By analyzing your target audience, you would also be able to apprehend the issues they might encounter with your packaging and solve them at the right time.
  3. Focus on your sales channels:
  While creating your product packaging, take into consideration the sales channel you will be using. If you're shelving your product, design your boxes such that the customers take notice of them instantly. On the other hand, if you use your boxes for shipping, build a durable packaging that will get your product to your customers safely.
  4. Look into the packaging options you have:
  Different printing companies offer you different packaging styles. Take your time in picking the most suitable type of printed boxes, according to your needs. Your boxes must reflect your product, so do not splurge on an over-the-top packaging design, which ends up costing you more than your product. A good packaging company would help guide through this process and make certain decisions on your behalf.
  5. Select the wrapping:
  Your packaging will have two types of wrapping; outer and inner. The outer wrapping should be aesthetic because the customer will pick your product for its attractiveness. The inner wrapping's purpose is to keep your product safe inside the packaging. The type of inner and outer wrapping should depend on the nature of your product and the preference of your customers.
  6. Revisit your brand:
  Every brand has a certain theme that they associate itself with. It can be a color scheme they follow, specific prints they always use, and so on. To stay consistent with your brand image, revisit your products, and make sure you do not create packaging that is hard for customers to associate with your marque.
 Include necessary information:
  Do not be vague about the information you display on your boxes. Include everything you would want your customers to understand, and make sure they know how to reach out to you.
  Aim for clarity:
  Try your best not to mislead or confuse your customers. Package your product according to its nature, not as something you think it is. Also, avoid putting too many things on the boxes because it creates confusion for the users.
  Find a source:
  If you plan on making the packaging yourself, gather all materials you will need as well as the necessary equipment. If, however, you are going to buy the boxes from a printing company, do your research, and find the most reliable and reasonable firm to work with.
  Set a budget:
  You can divide packaging costs into two categories: the designing fee, and the per-unit price. The designer cost is non-recurrent, and you have to pay it only once. The per-unit cost is what you have to bear every time you order new packages. Have a rough estimate of how much each will cost, and set the budget accordingly.